All organisations today have a duty to ensure they are addressing social, economic and environmental issues, whilst minimising the potential impact on their finances. It is vital to ensure that Corporate Social Responsibility makes economic sense.
At Sims Metal we know about these challenges and as a global leader we use new technology developments to meet and exceed the increasing requirements for higher recycling and recovery rates.
Global leader in electronics and metals recycling
Sims Metal is the world's leading electronics and metal recycling company. We are global leaders in the secure and sustainable management of metals from industry, trade and the wider community. With an annual turnover exceeding £5 billion and hundreds of sites across the world, our performance and leadership on environmental, social and governance policies has seen us listed as one of the Global Top 100 Most Sustainable Corporations.
We operate from over 200 sites spanning five continents, with over 40 metals recycling sites in the UK. Globally, the business has over 100 years of experience in metals recycling and lead the way in technology development to achieve higher recycling and recovery rates.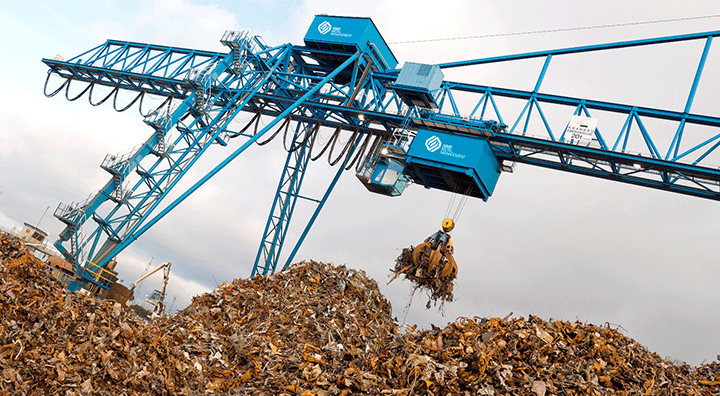 Sims Metal
Sims Metal is a business division of Sims Limited, a global leader in metal and electronics recycling and an emerging leader in the municipal recycling and renewable energy industries. We have built up over 100 years expertise in metals recycling and can lead the way in technology development to achieve higher recycling and recovery rates. With more than 200 facilities and operations in 15 countries, Sims Metal plays an intrinsic role in the circular economy by making resources available for future use. As a responsible corporate citizen, we continuously seek new ways to broaden our participation in the environmental sector.